We are now well into the new year, and I hope you are all off to a great start. We've put 2020 behind us and are feeling optimistic about the year ahead. For me and I'm sure for a lot of photographers, travel is the one thing that we want to be able to do more freely this year.
Over here in Barcelona, the restrictions haven't eased much at all. Travel is still not easy and if you do travel, a covid test is usually mandatory before leaving and upon coming back and for some countries they make you self isolate. 
We were lucky enough to get a 5 day trip in to the Pyrenees just after Christmas. Our plans were to leave on Boxing Day, catch the train to La Molina and stay in an Air BNB for 5 nights and get some snow skiing in. Well maybe not for me. Im not much of a skier, in fact this was only my second time on skis. I have to say it really isn't for me. I'm happy to just take photos. Still I had fun trying. 
On the day we left new restrictions came out stating that La Molina and the area we were heading to had just locked down and weren't letting any one in, something we didn't know about at the time, but still we managed to board the train without the guards saying a word. Our friends on the other hand opted to drive as it was only an hour and half by car. They were stopped by police at a check point and were told to turn around as they were not letting anyone through unless you were a resident. They explained to them how we took the train in from Barcelona with out any issues and they responded with "no that is not possible." Well I assure you it was. They then spent the next 4 hours finding a little back road in through the mountains. Finally they arrived at the Air BNB in the early hours of the evening. The next 5 days were spent skiing, snow boarding, eating and drinking wine by the fire while watching the snow fall. It was beautiful.
The second morning there we woke to snow falling. This was the view from my window….It looked like a scene from Narnia.
As you may have seen in the news, Spain recently had one of the coldest weeks on record. The  National weather agency named it the 'Storm Filomena." A week long phenomenon with temperatures dropping to -10 degrees and in some parts up to -30 degrees. There was even talk of snow fall in Barcelona. I was hoping, but unfortunately it didn't happen, though it did get very cold.  Madrid on the other hand had a dumping of snow, it was like a winter wonderland and people weren't able to get around. It was the heaviest snow fall in 40 years. So while you guys are hanging out at the beach in Aus we were freezing our butts off here in Spain.
Frozen Coke anyone?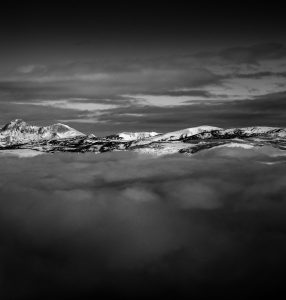 Shooting in the snow didn't pose too many issues, but the main one being how the cold quickly drains your camera batteries. Luckily I was prepared and had spares on hand and kept them close to my body to keep them warm and changed them regularly. I also shot some film and in this case it wasn't the batteries you had to keep from the cold, as I was using a mechanical camera, but the film. Still nothing like a challenge.
From the ski lift….
Anyway, I don't want to ramble much more instead I'll just put up some pics for you to enjoy.
Adios