Hola Chicos and Chicas, 
In this blog, I was going to write about our new home here in Gracia, Barcelona, but seeing how it's almost the end of the year, I think it's best to do a wrap up for 2020 and send her off on her way.
For a year where travel was limited, I managed to do quite a lot. 
First, it was Vietnam and Cambodia, for 3 weeks in February. Then, on to Adelaide in March for a family wedding and as soon as we were back on home soil, Covid hit and lockdown began. We were very lucky on the Sunshine Coast. We have a lot of open space and the beach is our backyard, so we spent many hours walking the shoreline and getting a heap of fresh air.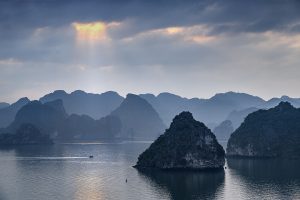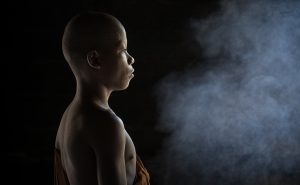 Then, in May, our daughter decided she'd had enough of lockdown in Barcelona and wanted to come home as it was quite severe in Spain and it didn't look like it was going to get better any time soon. Our plan was to travel to her in June, but covid put an end to that. So after 5 countries, 4 flights and 3 days of travelling, she arrived safely in Sydney only to have to quarantine for 2 weeks. So we couldn't hug her just yet. Instead, because domestic flights were limited, we obtained permission to cross the border and started our road trip to pick her up. Although we spent nine hours in the car, it was good to get away. We were able to hang out at a friend's place outside of Sydney on Lake Wallis until she was cleared to leave. I was able to get a few photos before the weather turned nasty.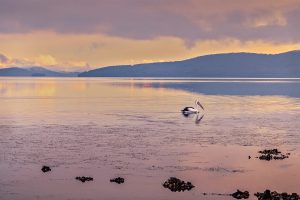 Once back home again, we kept ourselves busy, waiting for things to change. It took another few months, but eventually, we got permission to leave Australia! We were lucky that my husband and daughters had European passports, it definitely made the process a bit easier. And there we were, another date set, and our wheels were back in motion. 
Before we left, I had one last trip to north Queensland to see my Dad and my family. This was hard. I don't get to see them that often. And it's only now, moving across the world, that I realise how much I've taken distance for granted. I did get a photo of Dad, something I do every time I see him, and I know it won't be the last. 
By mid-August, we had moved out of our house and into a short-term rental. Packing your life up into boxes sets off so many emotions. It wasn't easy. I had to choose which of my belongings I wanted to take and what had to stay behind. Oh dear, that was hard. So many photo books to part with. But the worst of all was saying goodbye to our fur baby, Cooper. He'd been in our lives for 12 years. It still pulls at my heartstrings. We adopted him out to a beautiful lady who takes in older dogs and cares for them like they were her own children. He is happy there, playing with all his new friends now, but we miss him terribly. 
Now it was D day. We have said our farewells to everyone, many wines and many tears later, and it was time to get on the plane and head out. Farewell Australia, until next year. (we hope)
And here we are in Barcelona! We've settled in nicely and are enjoying making new friends and contacts. It seems surreal that Christmas is only a week away! And it definitely feels strange being on the cold side of the world at this time of year, wearing coats instead of shorts. It will be a different Christmas this year. No beach cricket and lounging in the pool, but we will still have a traditional roast and seafood with our new friends that we are calling family. 
So until next year, stay safe and well and enjoy the festive season.
Feliz Navidad 🎄